Why "Just Follow Your Passion" is Terrible Advice
Instead, Find and Follow Your Purpose...You'll Be Happier, Trust Me
You know how people will tell you: "Just follow your passion and the (insert amazing outcome here - money, fame, happiness) will follow".
Please don't. Just don't. You're going to wind up broke, alone and weeping while watching old Hallmark Channel movies.  Don't believe me?  I'll tell you why. 

Ok,  on the one hand, advice like "follow your bliss, your dreams, you passion, blah, blah,' seems like it would be a recipe for success.
Why? On the one hand it makes sense - you only live once, so don't waste it. 
But what if your passion is making biodegradable vases out of recycled materials that disintegrate after holding flowers.  Do you think you can support yourself on something like that?
Maybe you'd make just enough to get by...and wind up in your later years alone, eating cat food and talking to a puppet. I'd bet the stress of not having any financial security and getting laughed at would seep away any happiness you got from following your passion. You'd wish you'd taken the job in the accounting department (don't laugh - I've met a lot of happy accountants.)
If that's what following your passion means, then please, I'd rather be miserable working as the golf ball picker-upper at the driving range. Sure, I'd spend all day getting things thrown at me, but at the end of the day, all the balls would be picked up, people would be happy that the balls were back where they belonged, and I would have been paid.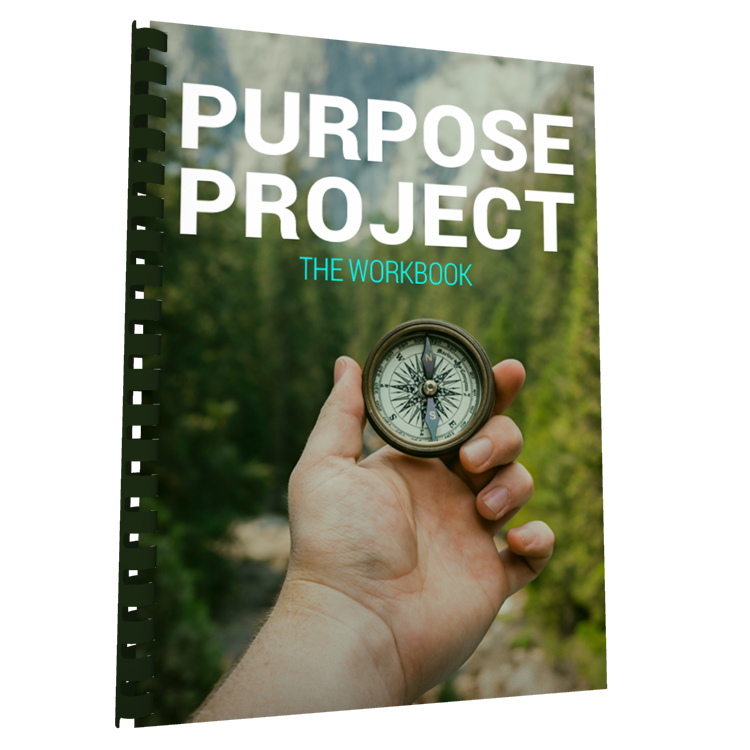 Or let's take this scenario:
Or imagine you love sandwiches so much you think it would be awesome to have a sandwich shop. Or maybe a sandwich truck.  So you quit your nice safe job and open a restaurant, hey because it's just bread, cheese and some mayo. What could go wrong!
 Forget that  60% of new restaurants fail within the first year. That restaurant hours are brutal or that you'll need to train and manage a staff and you hate telling people what to do. After all, you just wanted to make sandwiches  and eat it with friends!
And that's the key - your passion wasn't selling the most amazing sandwiches. It was about the feeling you got when you created an awesome sandwich and shared it with your friends. What really got you excited was the creativity of cooking or the time spent with friends. All of which could easily be fed by taking some cooking classes or hosting some more sandwich parties. 
Beware of following your passions  oftentimes, they can lead us astray. Instead, I think it's important to follow our purpose. A Purpose will give your life meaning, structure and a reason to get up every morning. And I would argue that it has nothing to do with passion.
Take a moment and ask yourself," Where do you want to be in 5 Years?  What about 3 Years? 1 Year...Next Month?"
Is it where you are now? Or does your imagined future look vastly different  from your current reality. Or maybe, when you think about it, you're pretty much on track. Knowing your purpose will keep you from making silly detours like biodegradable vases or sandwich shops. 
Defining your purpose will equip you with the tools to make daily decisions - big and small - that keep you aligned on the path of marching toward your end game. And keep you happy and motivated in making those decisions. 
Why Knowing Your Life's Purpose is Important
According to the dictionary, the definition of purpose is:
1. the reason for which something is done or created or for which something exists. 
  2.a person's sense of resolve or determination.
 Do we exist to make art? Perhaps, but I would argue that for most of us our purpose is to live a useful life, support our family and ourselves, provide some value to those around us. We might extend that to be a good parent, a good employer or employee, a good local citizen, a good friend. In other words, our highest purpose might be to live an extra-ordinary ORDINARY life. 
Living with any of these purposes would be entirely at odds with say quitting our jobs to make biodegradable vases  - unless of course we had a contract with The Home Shopping Network and could count on selling a bajillion of them. 
On this blog, C'est la belle vie means "oh what a life" and the motto is "Life's a journey, enjoy the ride."
It  means, that if all goes well, life is not a sprint, or even a marathon...instead it's a hike and we need to enjoy the putting of one foot ahead of another , or we're going to be miserable.  And at the end of road, we want to be able to look back and say yes, that was a good life. 
But how do we know where we want to go, and how to get there?  How do we make sure that we are following the right road - at least most of the time and not moving too fast or too slowly?
I believe that the guiding framework is our sense of purpose - the values and guidelines that caution us against quitting our jobs because our boss looked at us cross-eyed and says - it's ok - my purpose is to gain skills and financial stability while I prep myself for my next move.
Or, yes my boss is a terrible person, but I have a responsibility to pay my mortgage and feed my family, so for moment, I am going to let it go, while I carefully plot my next move.
Having a purpose of responsibility makes handling the day to day slings and arrows of life a lot more palatable. 
How do we find our purpose? You dig deep, and deeper still. You ask yourself questions, and you answer honestly.  You think about the answers. 
In the hustle and bustle of daily life, we may find ourselves pushing these questions aside. After all, there is work to be done, homework to oversee, dinners to be made, carpools to driven, plans to be made. 
But without making time to consider out life plan - or purpose - we may find ourselves no where we want to be a few years from now, or even a few months for now.
 I think it's pretty important to think about what our life purpose should be - an overarching framework that helps guide us on our journey so we don't take too many detours.
I've talked about how feeling entitled to follow your passion might be a bad thing - and I can hear you screaming - but I deserve to follow my passion, consequences be damned!
Or you might be on the entirely other end of the spectrum - passion, purpose, what the heck - I'm just trying to get by. Who has time for the woo-woo mumbo jumbo crap. 
Think about it. What do you want? Chances are you don't want to be doing the same thing, facing the same issues, in twenty years' time,right?
Humans are hard-wired to find purpose in what they're doing. They look for fulfillment in their lives. For taking pride in doing their job and doing it right - even if the job itself is mundane - or gasp - even boring.
It's true, not all of us can be social media influencers. or get a tv show just to follow us around and show off how we live.  For most of us, we need to find purpose in our life a little closer to home, to take pride in living a well-lived life. 
Finding your life purpose will help  you define your goals - and help them achieve them.  Don't worry - you're allowed to change your purpose as you grow and change. What works when you're twenty (getting a job, exploring relationships, gaining experience) doesn't always work when you're sixty. 
At one stage in your life, your purpose could be totally financial, or it could be to follow your passion - for a period of time.
But you might find at a different point in life, your purpose could be more altruistic and less financially oriented.
Or you could find your purpose encompasses both making money - your job - and doing good - volunteering at the local community garden - indulging in your passion for flowers and helping others, while still helping yourself.
On those days when you don't want to go to work, remembering that your purpose includes doing good - and your paid job allows you to spend time at the garden - that will help you get through the day - and make the other parts of your life feel better and more congruent with your whole purpose. 
What Should You Do Now?
The question is, how do you go about doing this? What actions can you take? Well, I like to start by asking myself questions.
Albert Einstein once said, "If I had an hour to solve a problem and my life depended on the solution, I would spend the first 55 minutes determining the proper question to ask… for once I know the proper question, I could solve the problem in less than five minutes."
But what questions?   If you're looking for a fun and easy to use toolkit to help you uncover your purpose in life, check out La Belle Vie Journal's The Purpose Project.
I think one of the first questions to ask yourself is what is your current source of stress.
What's causing the most pain - is it your relationships, money, your job, your health?
If you could 'solve' one or more of these issues, would that dramatically improve your life?
Maybe you don't need to design your ideal life five years from now or what it would look like if you won the lottery. Focus on what's causing the friction in your life NOW and make it your purpose to improve it. 
Maybe your biggest stress is money. Maybe your first purpose needs to be to save more of it and/or make more of it. 
Maybe your biggest stress is a relationship in your life and you need to figure out how to avoid that person(s) and find new ways to fill your life.
Maybe you find your job financially rewarding but unfulfilling. Maybe you don't want to search for a new job, but want to make this one better for you. 
Once you know what your purpose is, you will wake up each morning energized, ready to do what needs to be done to get you to where you need to be. 
Interested in Defining Your Purpose?
I'd love for you to check out the La Belle Vie Journal - Purpose Journal - it's a journaling toolkit filled with exercises to help you uncover and live your life's purpose. It's an online course, complete with the Purpose Definition Questions I used to develop my own life's purpose, as well as the Purpose Journal  - a 365-day Purpose Journal to help you fearlessly live with purpose each and every day.
The course is a step by step process to help you uncover your purpose and includes workbooks, exercises, video tutorials and even audio so you can Uncover your purpose no matter where your are...
Learn More here: La Belle Vie Journal's Purpose Project - A Toolkit to help you uncover, discover and live your purpose!